Episode 10 : 2040..2050 - Finalization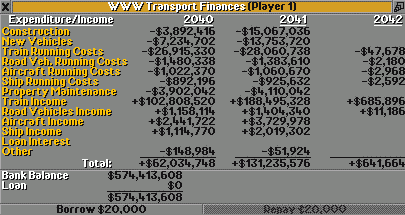 2042
Since the recession is over our income went skyrocketing up; it almost doubled.
Now we go to cleanup all small dirty things and we will try to make all transport vehicles to earn money.

New Gold Train
The new gold train is running well. The first three months it made almost one million dollar. That means four million dollars in a year. Road vehicle 4 is getting old and since we want to earn money, we don't replace it. Also the bus station in Tenington will be demolished.
September 19, the two Armored vehicles were removed from service, they did not make any money.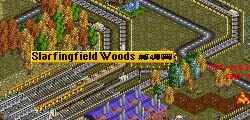 Senfingley Woods
We had a look to the trains and found was that train 14, passengers and mail, between Senfingley Woods and Slunningpool only earning a few hundred thousand dollars. One of the station were it goes to has really a lot of Livestock and wheat. So it will be better to let that train transport some more money-making goods. To do so, we will do a complete rebuilding of Starfingfield Woods.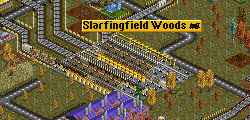 Wheat and Livestock Vans
December 20 the whole job is done. Train 14 has now a mix of Wheat and Livestock vans and is already earning more money than ever before. There are now less passengers, so the passengers service to Senfingley can be exchanged by more food transport.
1950..2050: Year by Year
This page shows all Game Years one by one. From 1950, to the last one: 2050.
In the Control Box below you can browse from one year to another or jump to any of the 100 years. If the Save Game of the selected year is available then there is a Download Button.
PID: 3021
CLT: 0.002
LMD: 2013-Aug-17