Episode 7 : 2010..2019 - Consolidation 3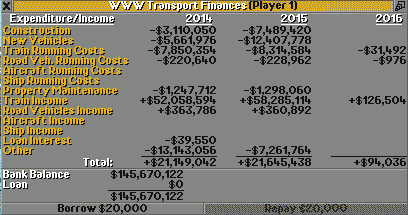 2016
Compared to the previous years, our expenditure on new vehicles is a bit higher. We replaced several X2001 locomotives by the Z1. This year we will try to improve existing lines.
We start with passengers service between Ledinghattan and Sentwood.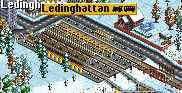 Ledinghattan
February 10, a bad passengers service was found in Ledinghattan. Therefore we put an extra train in service between Ledinghattan and Sentwood. The same railroad as for the food train can be used.
A part of it has to be made double track and the two stations has to be changed to three-platform stations.

Truck Crash
February 14, It does not go very well with our competitor. They don't make any money and now one of their gold trucks crashed with a train.
September 9, the next truck crashed.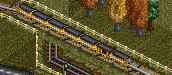 Old Railroads
On several places there were still some old railroads. They were all removed and in some cases, replaced by the monorails. This was all done. In November we made a double platform station in Betown. There are a few hundred passengers waiting, so it would be good to prepare it for another train.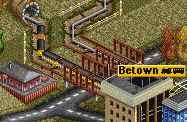 Betown Railroad Station
December 28, the new train is in operation and arrives for the first time in Betown. It is immediately fully loaded. The railroad goes to Fledingville. There was already a three-platform station.
January 8 the train arrives in Fledingville. Its earnings are just a bit over $100,000
1950..2050: Year by Year
This page shows all Game Years one by one. From 1950, to the last one: 2050.
In the Control Box below you can browse from one year to another or jump to any of the 100 years. If the Save Game of the selected year is available then there is a Download Button.
PID: 3021
CLT: 0.002
LMD: 2013-Aug-17