Episode 6 : 2000..2009 - Monorails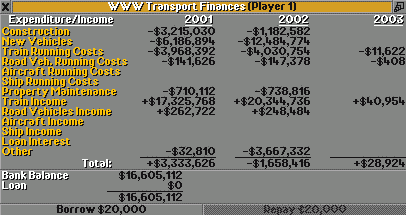 2003
Whooow, the new trains did do a very good job, over 20 million dollars.
However, don't forget the inflation: a dollar from today is less worth then one from 20 years ago.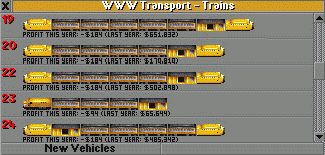 Trains getting old
During the time we were working on the construction of the new monorails, we got a lot of messages about "trains getting old".
They have all to be replaced by the new monorail types. That means that also the rails itself and the stations must be replaced. We will continue with all the trains from and to Dinsoft where we have our office.

Dinsoft
February 14 we started with our work around Dinsoft. First all trains returned to their depots, then new station, the new railroad and finally the new trains. As soon as there is a part ready where a train can start then we put one in operation. End of April we got a subsidy for an already existing train, thanks a lot for this, we always need some extra money.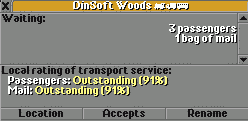 Dinsoft Woods
July 8, the Dinsoft Woods station is replaced together with all the connecting lines. The new trains are now running and our transport ratings are up to 91%. This is very good
End of October all work at Dinsoft is ready, except the railroad for the transport of the printed goods. For this we have to replace the whole line up to Tenington Woods station.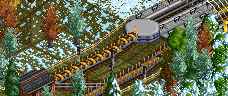 UFO
November we got a message about a landed UFO near Tenington Woods. Now we go to do something different then before, we go to place two trains on the UFO position. These trains will protect the rails. December 15, the UFO was destroyed. The trains and rails were still good.
1950..2050: Year by Year
This page shows all Game Years one by one. From 1950, to the last one: 2050.
In the Control Box below you can browse from one year to another or jump to any of the 100 years. If the Save Game of the selected year is available then there is a Download Button.
PID: 3021
CLT: 0.002
LMD: 2013-Aug-17