Episode 6 : 2000..2009 - Monorails
2001
The years before we had a lot of growth. Every year an increase in earnings. Last year we had only a small increase.
This is because we did not do any expansion, we replaced only some old, two rails by the new monorail.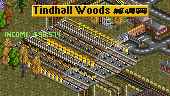 First Monorail
On June 14 the monorail between the station at Frondhead Farm and Tindhall Woods is in operation. The transport service rating is very low, only 19%. This is due too the fact that there for some time were no trains at all. It will now improve rapidly with the new and fast monorail trains. Now we must replace also all the other rails to and from Tindhall Woods rail station.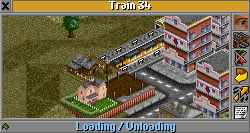 Second Monorail
July 17 the second monorail is to Tindhall Woods is ready. it goes to Brubourne. The trains transports passengers, mail and food.
November 7 the monorail from Pennville farm to Tindhall Woods is also in operation. At the moment there are two trains, instead of the four which we had before. Due to the higher speed and better loading capabilities, this should be sufficient.
1950..2050: Year by Year
This page shows all Game Years one by one. From 1950, to the last one: 2050.
In the Control Box below you can browse from one year to another or jump to any of the 100 years. If the Save Game of the selected year is available then there is a Download Button.
PID: 3021
CLT: 0.002
LMD: 2013-Aug-17