Episode 4 : 1980..1989 - Globalization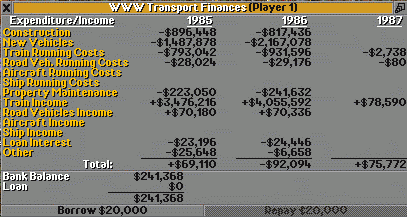 1987
Our loan is completely paid off. No more loan. The income increased till about $4,000,000.
After a look on the map it was found that there are still 21 villages without any transport.
Now we get some more money we can connect them all.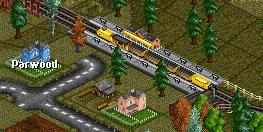 New Passenger and mail services
Wrunthill City to Pennville
Hunley Market, Parwood and Drontburg
Tennpool and NewPindhead
Betown to Lunton
1950..2050: Year by Year
This page shows all Game Years one by one. From 1950, to the last one: 2050.
In the Control Box below you can browse from one year to another or jump to any of the 100 years. If the Save Game of the selected year is available then there is a Download Button.
PID: 3021
CLT: 0.002
LMD: 2013-Aug-17