Episode 1 : 1950..1959 - Startup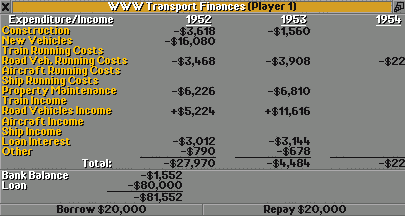 1954
The bus earnings are increased the last year, no more losing money.
All busses are positive. However, the total earning is still negative ($4,484) But it's not to bad.
Once more, this is a good moment to save the game.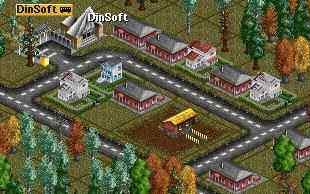 Dinsoft Village
The village Dinsoft is still growing. You can see many new houses. The number of inhabitants is now 157.

Kendhattan has over 300 inhabitants, we set the bus there to "full load" to increase the service and to try to make some more money.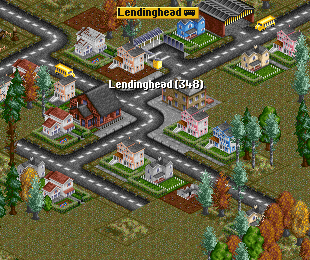 Lendinghead
Here the situation at Lendinghead, were two busses are approaching the bus station with 36 waiting passengers.
The bus on the right comes from Dinsoft and is empty, the other bus comes from Slindingwood and carries 5 passengers.
1950..2050: Year by Year
This page shows all Game Years one by one. From 1950, to the last one: 2050.
In the Control Box below you can browse from one year to another or jump to any of the 100 years. If the Save Game of the selected year is available then there is a Download Button.
PID: 3021
CLT: 0.002
LMD: 2013-Aug-17