Episode 1 : 1950..1959 - Startup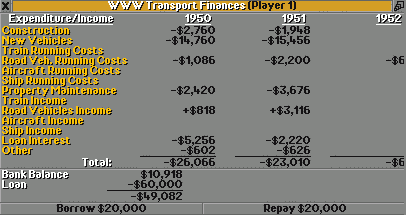 1952
The New Year 1952 arrived, see the financial overview. We have only a loan of $60000, it is time to look if a new service can be started.

We would like to start a train service, but the locomotives are still very expensive.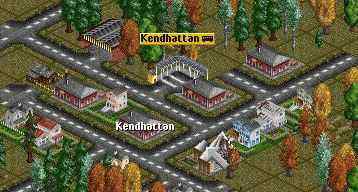 New Bus service
Time for a new service, lets start a bus service from Slindwood (135) to Kendhattan (209).
We have to borrow some more money to buy the bus.

In April 1952 the bus service is in operation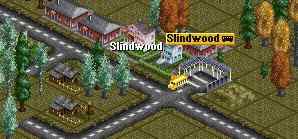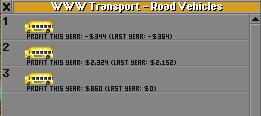 Bus Earnings
Time goes fast, it's now already September 1952. Lets have a look to our three busses:
Bus 1 lost $344
Bus 2 earned $2,324
Bus 3 brings up $860
Bus 2 and 3 are doing well, but we are worrying a bit about bus 1, however, this is a new service, so it may improve in the furure.
1950..2050: Year by Year
This page shows all Game Years one by one. From 1950, to the last one: 2050.
In the Control Box below you can browse from one year to another or jump to any of the 100 years. If the Save Game of the selected year is available then there is a Download Button.