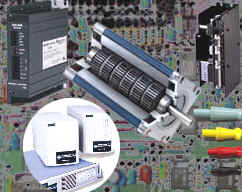 Motion Control Products
No matter what your motion control needs are, Superior Electric's SLO-SYN® motors and controls can provide the solution. Their product Line-up includes step motors, drives, and controls for applications ranging from simple, repetitive moves to complex motion profiles. Or, they can supply complete servo motor systems for applications where maximum power is essential.
SLO-SYN®
One of the more extensive, internationally recognized motion control product lines in the industry. As originally invented by Superior Electric, the brushless, permanent magnet SLO-SYN® AC Synchronous and DC Step Motor line has expanded to quality high torque step motors, gearmotors, servo motors and systems and associated controls and drives.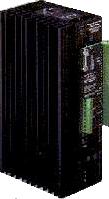 WARPDRIVE®
Packaged Step Motor Controllers and Drives are easy-to-program solutions to virtually any stepper application. They are microstepping indexer/drives in single, compact packages compatible for use with SLO- SYN® standard and high torque step motors in sizes from NEMA 23 to NEMA 42. Available in 3 A and 6 A models with 120 VAC ±10% input, 170 V output.
MOTIONWRITER™
"Point and click" programming software for WARPDRIVE™ Series stepper controls and SLO-SYN® TDC Servo Positioning Systems. Programming is made easy with eight program templates. Four simple steps prepare system configuration. MotionWriter™ software generates SE BASIC code at a click of a smart button. Automatic tuning is provided for TDC Servo Systems.
Voltage Control Products
Voltage control products include POWERSTAT® variable transformers, SUPERCON® 5-WAY BINDING POSTS® electrical connectors, and STABILINE® voltage regulators. Superior Electric has been manufacturing voltage control and conditioning equipment since 1938. With their experience and commitment to quality, you will find their voltage control products highly reliable.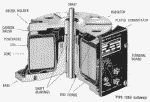 POWERSTAT®
Most recognized trademark in the technology, POWERSTAT® Variable Transformers offer 31 series in either single or three phase 120, 240 or 480 V types in ratings from 0.13 to 365 kVA. Manual and motor driven, open and enclosed, portable with and without meters. Epoxy-coated POWERKOTE® Coils give 20% average higher current ratings, greater overload capacity.
STABILINE®
Cabinet and rack mount STABILINE® Power Protection Products family includes WHR Series Voltage Regulators to 1680 kVA, SW and SPW Series Uninterruptible Power Supplies that regulate voltage and provide battery backup in event of power failure, PPC Series Power Conditioners to protect from power aberrations and PQI Series Transient Voltage Suppressors/RFI Filters.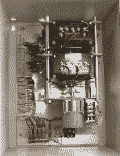 LUXTROL®
The premier line of light dimming equipment, LUXTROL® Light Controls are available for the control of incandescent or high intensity discharge lighting. Incandescent types include wallbox style manual WBD Series in ratings to 1800 watts and manual and motor driven 2000 and 5000 watt D Series. HID Series control metal halide, mercury vapor and high pressure sodium lighting.
5-WAY®
5-WAY® Binding Posts are the original multi-connection binding posts developed for industry by Superior Electric. Single or double assembly, standard or miniature size, hex or fluted thumbnut, all-metal grounding and new custom color ring styles. Choice of gold, nickel or tin plated current carrying parts with plastic parts in six colors. Ratings from 15 to 30 A, 1000 V working.
SUPERCON®
Distinctive, functionally designed SUPERCON® Electrical Connectors provide safe, rapid and positive single conductor panelboard connections. Current-carrying parts are gold plated brass; insulating parts are molded nylon in a choice of red, white, blue, green, yellow and black for quick circuit identification front and back of panel. Available in 25, 50, 100 and 250 A types.
Adjustable Speed Drives
Their AC and DC drive technology, Innovative package design and microprocessor controlled drives contribute to greater flexibility and improved performance.
Links: Slo-Syn and Superior Electric
PID: 10001
CLT: 0.001
LMD: 2013-Aug-17